Download
What to expect from a Frequency Search (PDF)
---
Class A FM Coverage Contours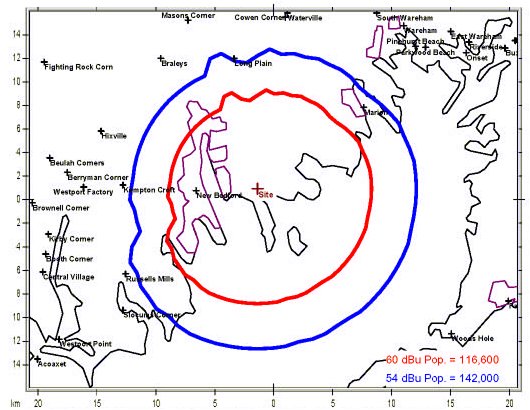 FREQUENCY SEARCH RESULTS FROM STERLING CONTAIN THE FOLLOWING:
A list of channels available (if any).
A review of available channels and our recommendation as to the best for your purposes.
The power available and the radius of coverage with contour maps.
The population within coverage contours.
Site maps ( in cases where tower siting is critical) showing where the new tower or property must be located.
A list of towers that can be used (if any), with contact addresses, phone numbers & FAA ID numbers.
The goal of our Frequency Search is to ensure you can understand our work, relay it to others as necessary, and make correct decisions to maximize the potential of your broadcasting facility.
What to Expect From a Frequency Search